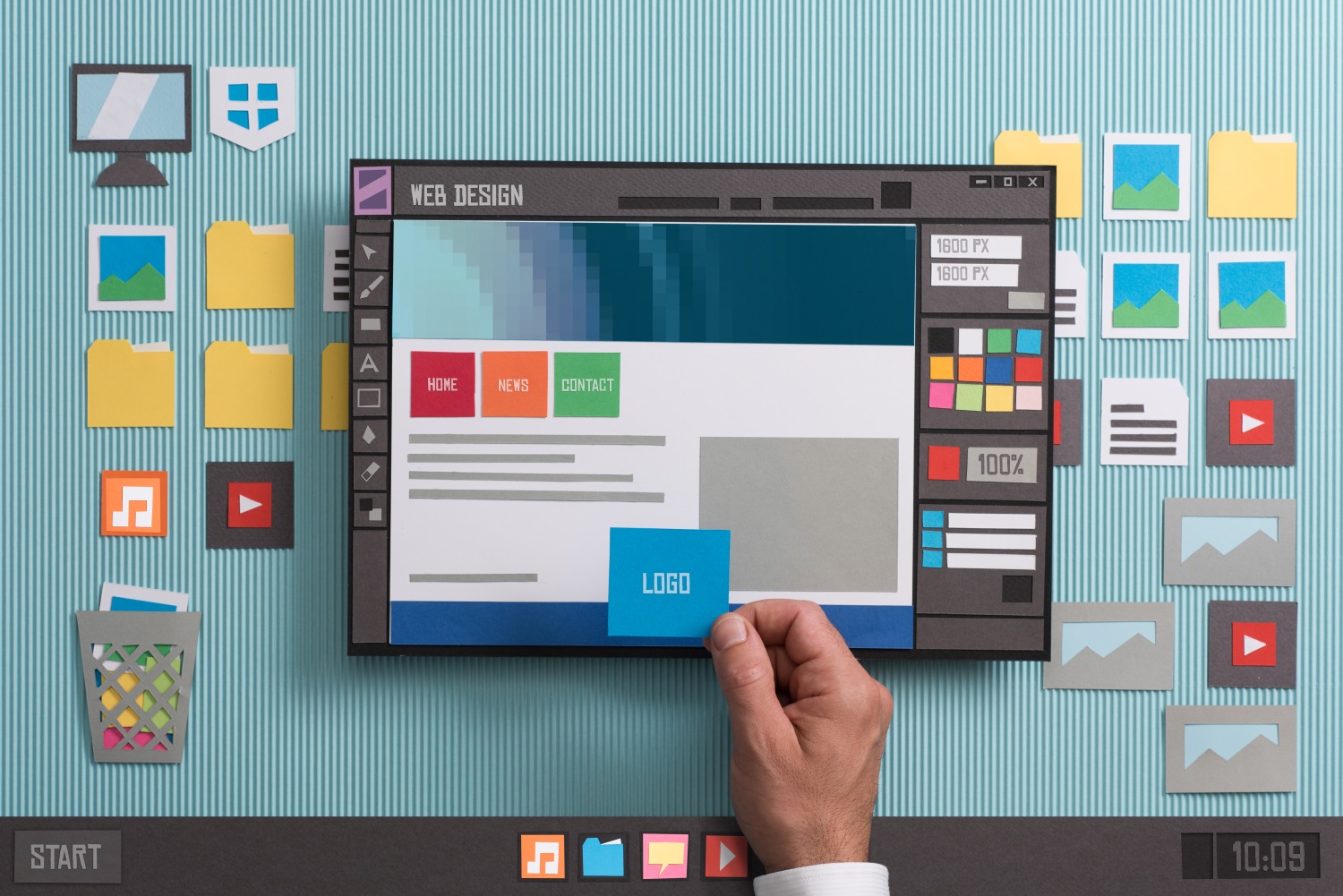 Nov 05, 2018
This article isn't intended to be a "what we predict will happen in the next decade or two" piece. It's our view of where things stand currently and what it means for businesses and institutions in ensuring that customers can find and engage with them digitally. Patterns do evolve, but we prefer to revise the opinions we offer over time in the light of developments, some of which are expected and those that are unexpected.
Back in the 1990s when the Internet took off, website building was in the hands of either enthusiastic amateurs or professional 'web masters' who commanded awe and respect for their knowledge and abilities in this emerging medium.
Even up to the mid-2000s, it was very easy to identify the difference between a website designed by a professional and anyone else.
Innovation and development in technology such as the smartphone, the tablet, games consoles and myriad other web-enabled devices has forced the pace of evolution in websites and how they function.
The advent of social media and software apps has sped up the pace, too – and search engines have become ever-more sophisticated in what information they offer users at the top level before they ever visit a website listed in the rankings.
The 'web master' role has broadened and diffused into designer/developer specialisms ('front or back end') or come back together into cross-disciplinary roles ('full stack').
Indeed, the term 'web design' is seen by many as old-hat and irrelevant, with the emphasis more on user experience (UX): how users interact with a business and/or its devices/products/communication channels.
Some would argue that the way our usage of mobile devices is going and because of the increasing use of voice search via Alexa and Siri, therefore the act of conducting text-type searches via Google and other search engines may become irrelevant, too.
One point needs to be made clear at this juncture. A website fulfils a far greater function than necessarily being the main point of contact, because it is the hub, driving engine and information archive that powers everything you do digitally in how you reach your customers: including social media, a related app or e-commerce.
The Internet is a vast repository of information: essentially a giant reference library that holds a huge variety of content: text, video, sound or infographics. Your business occupies a space on the shelf of that library and you are flagging up the location.
As such, any digital interface with that library, be it your web pages, social media, an app etc. must function well – the surface look is important but secondary to content and overall user-friendliness.
It's true that with the introduction of website templates such as themeforest and online website builders such as squarespace, professional and amateur design can appear indistinguishable.
Many would also argue that, particularly if one owns a small business or start-up, to invest in professional web development can be costly – or worse, a poor return on investment. If a relatively cheap web builder can deliver a professional-looking result, why hire professionals at all? We would suggest that you need to think very carefully before cutting corners with a pretty, off-the-peg template web builder.
Regardless of whether one uses a web builder or hires professionals, one needs to think very carefully about how to identify the target audience, what one's online strategy needs to be to fit your business model and what tactics one needs to employ to engage with your audience. Digital development professionals worth their salt work with you to do just that rather than just concentrating on a site's cosmetic appearance.
If you're a small-to-medium sized business, then doing that without the relevant knowledge or the resources to employ someone in-house to do it is going to be a problem. Are you objective enough to analyse your own business in that way anyway? Above all, do you have the time to devote to it when you're busy running your business and it will be taking you away from your core tasks?
A web builder may well provide you with what appears to be a professional-looking website design, but it is by no means guaranteed to be the right design for your needs and most importantly the needs of your customers. Good professional developers provide high-quality design that is fit for purpose.
Although there are web builders that promise to be truly responsive across platforms and devices, it is crucial that your website (and any digital channels that engage with it) is thoroughly tested to ensure it displays correctly. Professional web developers do this as standard. It's in their interest to do so, after all.
The content you upload to your site, especially pictures and videos, can have a negative impact on load times. Bugs can occur, too; bugs that are not simple to identify or fix, that may compromise the look and operation of your site, and which you simply don't have the know-how to resolve. It may be costly if you call upon help from the web builder's provider.
Security is a big issue, too: ensuring that your site is protected against malware, viruses, hackers and myriad online threats. It's not just your own data you are safeguarding but that of your visitors and customers. The advent of GDPR legislation on 25th May 2018 makes this imperative (see our blog article on the GDPR).
Also, a nice template will not bring visitors flooding in on its own. High-quality content is vital (we will be posting a separate article about content soon), and your website also needs to be fully SEO-optimised to place it near the top of Google search rankings.
Granted, search engine optimisation is not an overnight process – but one that skilled digital professionals can advise on, and run on your behalf.
Not only are reputable professionals in this field conversant with current digital trends, but they also add the 'human element' that no web builder can, to avoid the homogeneity of samey-looking designs that can lose you in a competitive marketplace.
They know that content is key and they can discuss and adapt design to yours and your customers' needs in a far more flexible manner. Additionally, they provide the technical support to ensure your site operates smoothly and to resolve any problems that may occur.
This is not to decry web builders, template themes, related CMS or any of the industry standard frameworks on which they run. We also do not rule out the increasing role of AI within digital design. There is a clearly a place for all these useful tools and the judicious use or adaptation of them can provide an excellent, fully functional, responsive, attractive result – but we suggest that currently a professional is still best-placed to assess this.
We believe that it is still a big gamble for a business, however focused it thinks its business model and online strategy is, to put all its faith in a template and a web builder alone. As outlined above, there still are significant pitfalls that can end up costing a business valuable time and money it can ill afford to lose.