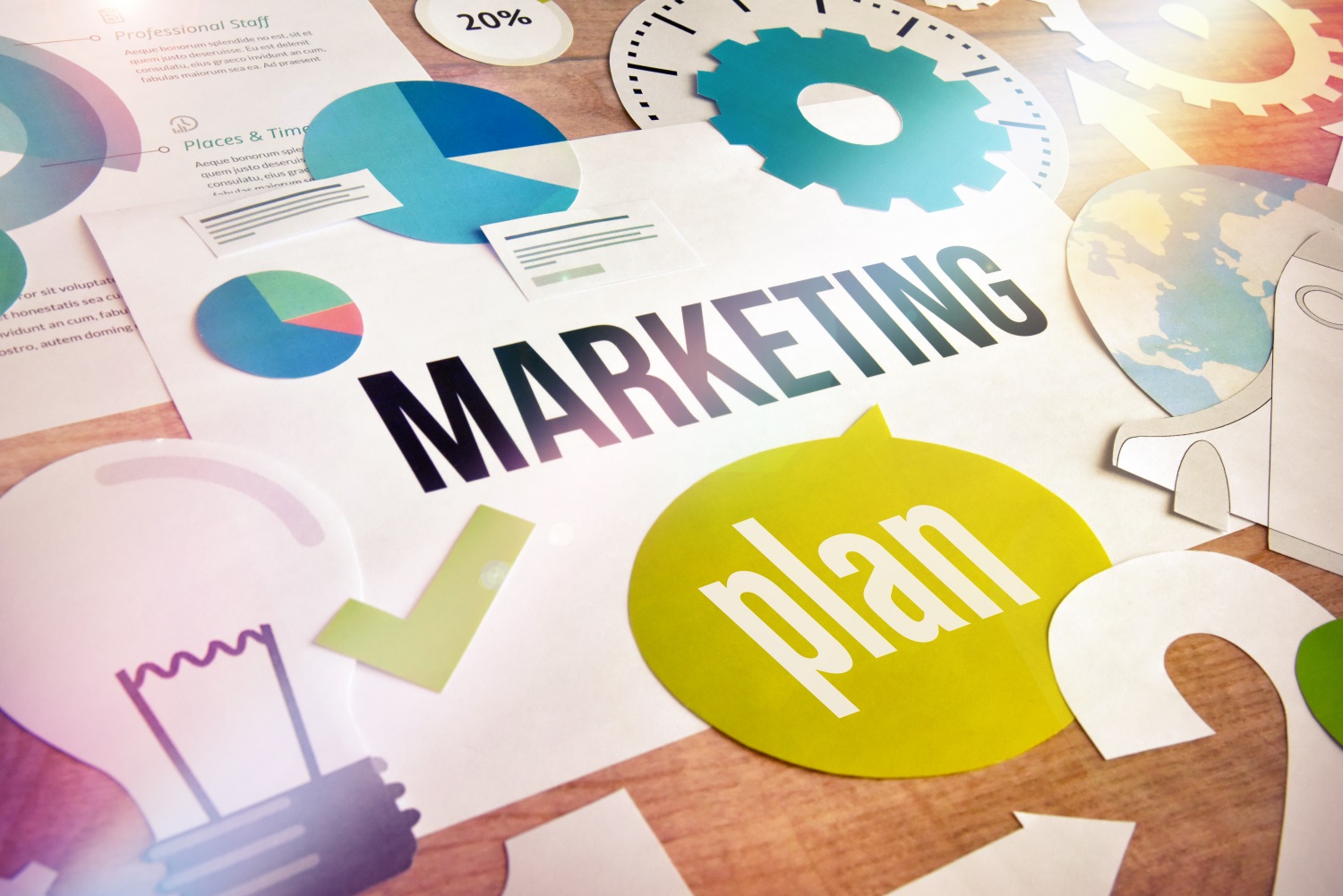 Sep 11, 2018
Ten Ways to Monetise Your Website
Once you have a successful website up and running, it would be nice to generate a little revenue from it, right?
Here, we look at ten of the best ways to monetise your website. Not all of them are easy, not all of them are guaranteed to work for you. But we're pretty sure they will give you food-for-thought and help you on your way to working out what works best for your site when it comes to making money…
Email Advertising
Once you have a large amount of established subscribers, sending out a regular newsletter is a great way to sell advertising space.
You can charge a one-off fee or promote affiliate deals.
Make sure your content is fresh, relevant and interesting to customers;  subscribers  need a reason to keep on subscribing. Consider collaborating with advertisers to offer deals or monthly give-aways.
Newsletters have the potential to generate a few hundred pounds with each email, and have the added bonus of driving customers back to your site.
Affiliate Programs
Affiliate programs allow you to get paid for each lead or sale you refer. They are considered the best form of advertising for publishers, assuming you can successfully match an affiliate deal with your audience.
You must know your target audience; matching relevant adverts to your customers will increase the likelihood of them clicking on your ads, and thus increase your income.
Earning for affiliate programs are calculated as Earnings Per Click (EPC) or Earnings Per 100 Clicks; you will need to establish how a company pays before you sign up to anything.
Some companies and networks have more requirements than others. Typically, larger, popular companies will only want to advertise on highly professional sites.
Well promoted offers can generate up to £1 for each visitor referred from your site.
Amazon (https://affiliate-program.amazon.co.uk/) is an excellent example of an affiliate program. The commission paid is fairly low, however they pay it on any other goods ordered via your link, so if you sell sleeping bags, but a user goes on to buy a tent and camping stove after clicking on your link, you'll receive commission on those items too.
Affiliate Networks
ClickBank (https://www.clickbank.com/)
OneNetworkDirect (https://www.onenetworkdirect.com/)
Cost-Per-Click Ads (CPC)
Cost-Per-Click advertising is the easiest way to generate revenue from your site. Basically you are given a percentage of the revenue generated from each click, so more popular terms earn you more money.
Google's AdSense (https://www.google.com/adsense/) program is the most popular and the highest paying model when it comes to CPC ads.
Cost-Per-Click ads come in various forms, from banners to in-text advertising, so it is just a case of creating the ads, and placing them strategically.
Although it is tempting to place adverts near navigation terms to trick customers into clicking on them, Google's guidelines are strict, and this behaviour could see your account banned.
Cost-Per-Click Companies
Google AdSense (https://www.google.com/adsense/)
Media.net (https://www.media.net/publishers)
Cost-Per-Mille Ads
CPM ads allow you to get paid for every advert, regardless of the amount of clicks. Obviously advertising companies only want to pay for adverts that are guaranteed to be seen, so CPM has strict requirements regarding traffic; most companies will only consider using a website with a minimum of 100,000 impressions per month.
Once you are accepted into an ad program, you will be guaranteed ads from major companies, which will demonstrate the quality of your site's professionalism and enhance your reputation.
Earnings can potentially rocket, with niche focussed sites offering the best pay out.
Cost-Per-Mille Companies
GoogleAdExchange (https://www.google.com/doubleclick/publishers/solutions/index.html)
BuySellAds (https://www.buysellads.com/)
Advertorials
Also referred to as Sponsored Content, advertorials add valuable content to your site and make you money at the same time.
Advertisers write their own posts, designed around your site's content, to demonstrate their expertise and build their own brand.
Sponsored content provides a great opportunity to collaborate with advertisers to do a weekly or monthly sponsored give-away (who doesn't love a freebie?)
You can sell sponsored content yourself, and depending on the amount and quality of your traffic, you can charge anywhere from just a few pounds to thousands of pounds per post.
To keep search engines happy, any content supplied must be relevant, informative and valuable to your visitors.
Advertorials are not be confused with paid links, which Google frowns upon.
Pop-Ups and Pop-Unders
This form of advertising is ideal if you are struggling to achieve visitor engagement.
As users enter or leave your site, they click on the pop-up or pop-under, making you money.
Earnings from this form of advertising are low, but as your site gets busier, the figures can soon add up.
Pop-Up Advertising Companies
PopAds (https://www.popads.net/)
Advertise.com (https://advertise.com/publishers/exit-yield)
Fixed Price
Renting out space on your site for a fixed fee is another way to consider generating revenue.
You can charge either a weekly or monthly fixed fee for adverts, the price of which will be determined by the quality of your site and its traffic.
Hassle-free, it guarantees a steady income. However, if your site's traffic grows before you come to the end of your deal, you won't benefit from the extra numbers.
Fixed Price Advertising Companies
BuySellAds (https://buysellads.com/publishers)
AdEngage (https://www.isocket.com/publishers)
Related Posts
Related posts tend to be placed underneath each article and work on the premise that, if a reader has come this far, they are likely to be 'warmed up' and interested in what you are offering.
Rather than linking to related posts within your own site, you link to paid posts, typically on a cost-per-click basis, using a plug-in to combine your own related posts with paid ones.
You will need a high quality site and large amounts of traffic to qualify for related post advertising, but the high level of customer engagement means selling related posts can boost your income nicely.
Related Post Advertising Companies
Taboola (https://www.taboola.com/monetize-content)
Outbrain (https://www.outbrain.com/engage/)
Selling Goods and Services
If you have a site which can sell products and services directly to customers, it makes sense to take credit card payments.
By accepting credit cards, you can take advantage of  both impulse and oversea buyers(credit card payments mean there are no currency differences).
Setting up an order form or basket is relatively easy. Once customers get to the point of adding items to a basket or form, they are usually 'warmed up' to make a purchase.
PayPal Shopping Cart
PayPal (https://www.paypal.com)
Sell Your Site!
Once you have successfully implemented one or many of the above strategies, and retained a steady income for a few months, your site could be worth a decent amount of money.
You can sell using an agency or marketplace for a hassle-free sale ( although be prepared to pay a fee) or for maximum profit, you can sell to a buyer direct.
Selling your site can make you a large amount of cash, but you should consider whether or not it is an asset you are prepared to lose.
Places to Sell Your Site
Flippa (https://flippa.com/)
EmpireFlippers (https://empireflippers.com/)
And Finally…
Testing is key with any online marketing strategy. Try all or any of the above tips to see what works best for your site, but avoid over doing it; too many adverts will look clumsy and make your website hard to read and navigate.
Content is everything. Before you can consider making money from your site, ensure that you know your target audience, build your brand and keep users engaged with fresh and interesting content, relevant to your site.
Good luck!