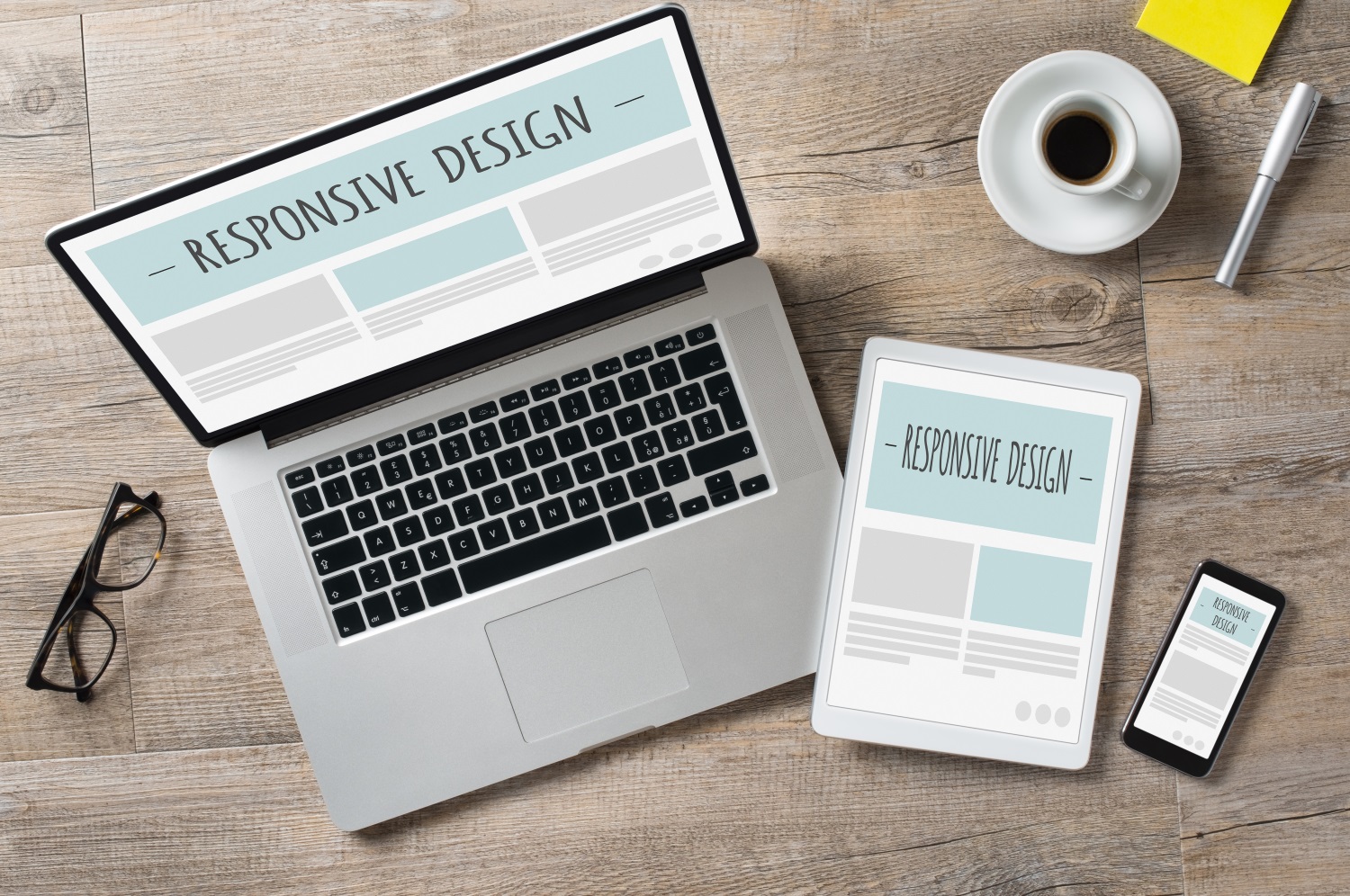 Sep 12, 2018
What Is Responsive Web Design?
Successful websites now need more than just great content to keep the traffic flowing and the page-ranking high; they need to be adaptable and responsive.
Customers expect your website's content to work efficiently and effectively, however they choose to view it.
Responsive Web Design allows your website to appear flawlessly across all devices, from desktops and tablets to mobile phones, and in today's climate, it is essential that users are able to access your website anywhere, at any time.
With half of internet traffic coming from a mobile device, the importance of Responsive Web Design has grown; specifically since the arrival of 'Mobilegeddon' in April 2015; Google's algorithm designed to give priority to websites with the ability to display well in any environment.
Utilising Cascading Style Sheets (CSS) and Hyper Text Markup Language (HTML) to resize, hide, shrink, enlarge or move content, it is possible to develop rich media that will adjust itself automatically to fit any screen size.
Cascading Style Sheets control the layout of multiple web pages, saving a whole lot of time. CSS3 is the latest standard for Cascading Style Sheets and incorporates all of the old CSS specifications along with many new modules such as backgrounds and boarders and 2D/3D transformations.
There are many ways to check your site for its responsiveness. Mobile site validators and mobile emulators as well as simultaneous testing tools like Adobe Edge Inspect are available to test and validate your website.
Most browsers (Chrome, Safari and Firefox) offer responsive design viewport resizing tools.
Companies that use Responsive Web Design generate more leads and maintain a competitive advantage over those that don't. Impress your customers and attract new ones without comprising functionality or aesthetic quality.